Management Team
Our strong management team is the foundation of our business. These individuals work hard to provide expert guidance and direction to our financial representatives in order to support their success as independent business owners.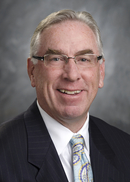 Garrett J Bleakley
Managing Partner
garrett.j.bleakley@nm.com
Office 619-234-3111
Originally from Pompton Lakes, New Jersey, Gary graduated from Middlebury College in Middlebury, Vermont in 1975 with a Bachelor's Degree in Economics. In 1983, Gary opened a new District Network Office in Fairfield, New Jersey, which within five years became one of the largest of over 250 District Network Offices in the Northwestern Mutual system. Over the years, Gary has won many company and industry awards both as a successful financial representative and a successful manager. Gary was appointed Managing Partner in October 1991 in San Diego, California. The Bleakley Network Office is comprised of over 100 professionals with offices in San Diego, La Jolla, Carlsbad, and Honolulu, Hawaii.
Gary and his wife, Laurie, currently reside in La Jolla and enjoy spending their free time with their 3 children and 3 grandchildren.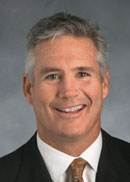 Managing Director
Office 808-521-2345
HONOLULU - Tom was born and raised in Fort Dodge, Iowa and attended the Benedictine College in Atchison, Kansas where he received his degree in Business Administration. He joined Northwestern Mutual in 1976 as a financial representative and moved his business to Hawaii in 1983. Tom was named Managing Director of the Honolulu office in 1993. In this role, Tom maintains his own book of business while also recruiting and developing new financial representatives to join the Northwestern Mutual in Honolulu.
Tom is an active member of the Make-a-Wish Foundation and in his free time enjoys all types of water sports.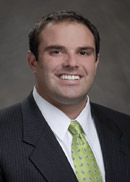 Managing Director
Office 858-350-3502
LA JOLLA - Garrett received his Bachelor's of Arts Degree in Economics from The University of Colorado-Boulder. He has been a Financial Advisor for Northwestern Mutual since 2001. His areas of expertise include Personal Planning Analysis, Business Planning Analysis and Retirement Solutions. Garrett became the Managing Director of the La Jolla office in 2011.

Garrett is active with the CU Alumni Association and YABA, the Young Alumni of Bishop's Association. He also does a lot of work with the Autism Tree Foundation. Garrett and his wife, Kelly, live in La Jolla with their two children. Outside of work Garrett enjoys spending time with his family, traveling, and playing soccer.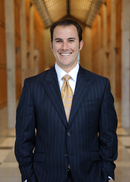 Managing Director
Office 760-795-5233
CARLSBAD - As a San Diego native, Andy grew up discovering his passion for helping people. He taught scuba diving off the coast of La Jolla throughout his college career and learned early on how to have a balanced life between work and education.

After graduating with a Bachelor of Science in Business with a finance emphasis, Andy moved to the Caribbean to follow his dream of teaching scuba diving in the tropics. In 2001, Andy moved back to San Diego, married his college sweetheart, and began his professional career with Northwestern Mutual.

Andy now serves as a Financial Advisor to over 300 clients and is the Managing Director of the Carlsbad office. Andy also holds his CLU®, ChFC®, ChSNC, CLTC, CASL®, ChSNC designations.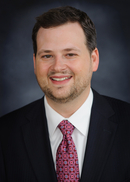 Field Director
Office 619-230-8088
Andrew Cook graduated from Pepperdine University where he majored in Political Science and Economics, with an emphasis in finance. Following college, Andrew moved to San Diego where he started his practice. He has been with Northwestern Mutual since 2005.

In addition to being a Financial Advisor, Andrew is also a Field Director where he helps mentor new financial representatives.

In his free time, Andrew and his wife, Marisa, love to be outdoors and attend sporting events (2016 Padres Season Ticket Holders).  Andrew also enjoys getting out on the golf course and playing poker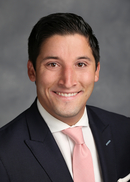 Field Director
Office 619-230-8030
My Networks:
Robert began his career at Northwestern Mutual in 2009 as a college intern. After success with the internship he became a full-time representative in 2010. Robert is now a Growth and Development Director where he is tasked with recruting, training, developing, and mentoring new financial representatives along with running his own personal practice as a Financial Advisor. Robert is certified in Long-Term Care and in 2013, he earned his Chartered Life Underwriter certification.
Robert currently lives in the Crown Point area of San Diego and enjoys playing beach volleyball, golfing, and going to Charger games. Associations & memberships that Robert is a part of include: NAIFA, Rwandan Orphans Project, University of San Diego Alumni, Delta Sigma Pi.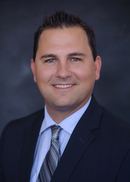 Field Director
Office 619-230-8062
Tyler is a native San Diegan who truly enjoys the Southern California lifestyle. Graduating from Menlo College with a degree in Business Management, Tyler was also a competitive NCAA athlete on the school's baseball team. After college, Tyler grew a strong management and operations career at the Wave House before joining Northwestern Mutual as a Financial Advisor.

Along with growing his practice as a Financial Advisor, Tyler is also a Growth and Development Director where he enjoys sharing his knowledge and success of the financial services industry by mentoring and leading new financial representatives.

Tyler resides in San Diego with his wife and daughter. In his spare time he enjoys being with his family and appreciating all that San Diego has to offer.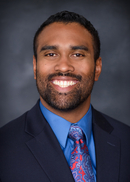 College Unit Director
Office 619-230-8070
Glen Woods is a native San Diegan. He is a graduate of La Jolla Country Day High School. He then went on to study at the United States Naval Academy where he received his Bachelor's of Science degree in Political Science. During his time in college, Glen played on the varsity football team for all 4 years.

Upon graduation from the academy Glen served for 5 years as a Naval Officer in a wide range of specialties. In 2014, Glen joined Northwestern Mutual. He enjoys working with young professionals and business owners.
In his spare time, Glen likes to read educational literature, engage in outdoor activities, and spend time with his 2 dogs, Diesel and Nixon.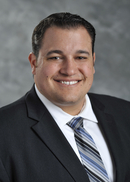 Steven J Mejia
Chief Financial Officer
steven.mejia@nm.com
Office 619-234-8084
Steve Mejia joined Northwestern Mutual in early 2015. He is the Chief Financial Officer and Chief Operating Officer of Northwestern Mutual in San Diego. In this role, Steve oversees all aspects of the finance department and business operations.

Steve received his MBA from Azusa Pacific University, as well as his Bachelor of Arts degree in Business, with an emphasis in Web Information Technology. He is the Co-Chair of the Azusa Pacific Football Alumni Association Champions Club, Vice President of the San Diego Chapter of Association of Latino Professionals For America (ALPFA), and is involved in the local support of the Alex's Lemonade Stand Foundation.

Steve and his wife, Amanda, reside in UTC/La Jolla with their daughter, Morgan. Outside of work Steve enjoys spending time with his family, traveling and playing sports.